Darnell-Group of Missouri
Darnell-Group of Missouri was founded by Brian Darnell in January of 1997. Darnell-Group is the parent company of Darnell Construction providing quality commercial construction services, Design-Build St. Louis providing residential design-build construction services, and Associated Inspection Services providing real estate inspections and consultation services in the Greater St. Louis Metro Area and surround counties in Missouri.
Brian Darnell with the Darnell-Group has more than 37 years of experience in the construction industry providing personalized service and quality craftsmanship with uncompromising standards. Brian's experience and knowledge in the construction industry has led him to constructing custom homes that he has designed with intention and to endure the test of time.
Brian Darnell is committed to the design and construction of energy-efficient homes, and the Darnell-Group purchases and develops real estate properties to sell or lease.  Darnell-Group is no longer providing construction services for the general public.
Please fill out the contact form if you need to contact Brian Darnell with the Darnell-Group.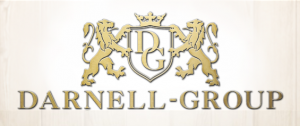 Darnell-Group of Missouri